The Green Apps You Have to Get
We are now living in a totally digital age which has been exaggerated even more by the pandemic. Did you know though that you can harness your smartphones to help fight climate change and waste with just a few taps? In this blog post we give our top recommendations of apps that will do just that. So let's jump straight in... 
Depop
In the world of sustainable fashion this one is a must! Being able to buy and sell second-hand clothes in one place is music to our ears. It is our absolute go to for second hand pieces and we've talked in the past blog posts how easy it is to use. It is also perfect for responsibly getting rid of clothes you've lost the love for.
Yoyu
This app is awesome for anyone living in an energy chomping household. Yoyu helps you decide when to use energy intensive appliances like washing machines, dishwashers, tumble dryers etc based on clean energy forecasts. Or in other words, it tells you when the best times of the day is for renewable energy generation to make sure your power is coming from the cleaner, greener parts of our national grid. Pretty cool, huh?
Good on You
This app takes out all the hard work out of researching the fashion brands you love, to see how good their values really are. They judge brands on how well they treat their workers, their environmental values and how the company upholds animal welfare issues. This app is great when you have to decide who to go to when you have to buy new clothes .
By Rotation
This app really caught our eye as a new, sustainable way to give your wardrobe a breath of fresh air. This app lets you rent clothes from other people for as little as £4 a day so you can try some new looks. It also lets you rent clothing from your wardrobe to other people. This is really awesome for those clothes in your wardrobe that you don't wear much at all, cost you a small fortune and could be enjoyed so much more..we know you have one of those in mind right now!
Ecosia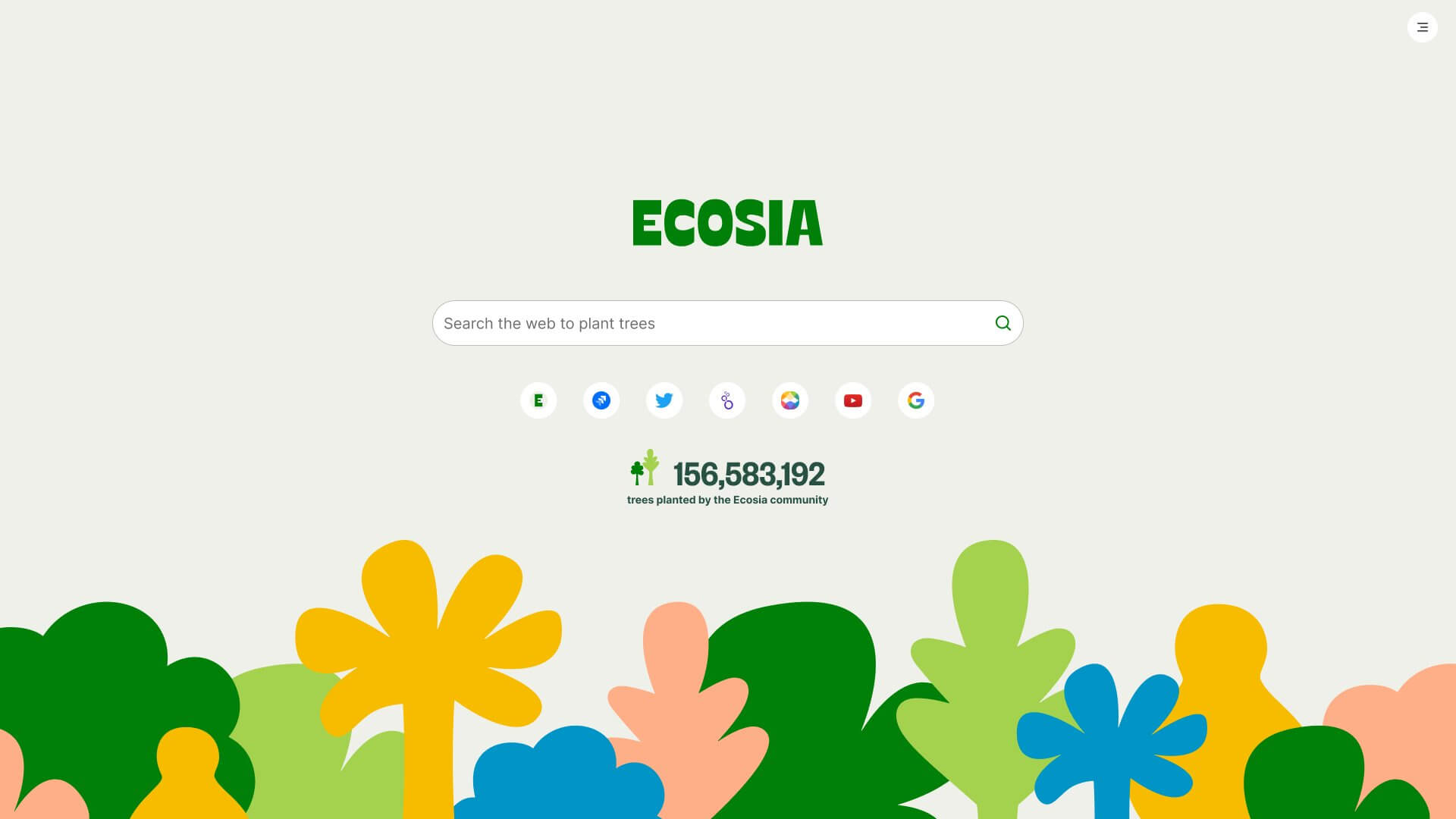 So this one is such a quick fix! Ecosia is a search engine just like any other with a green twist, it's profits go into planting trees. You can even see how many trees your searches have individually planted. On your phone, switch out the safari app (assuming you're on an iphone) and pop in the Ecosia app and you've already started helping the planet.
Ecologi
I also wanted to put alongside this another tree planting platform which isn't technically an app but is so good we had to mention it.
Ecologi weighs up your carbon output, you pay a small subscription fee every month ( I pay £4.50 a month) and it offsets your carbon by planting trees. The best part is the updates they give you on their projects around the world and you get to grow a virtual forest to show how many trees you've planted with each tree representing a real tree out in the world.
Olio
Olio is a food waste app that lets you grab free, good quality food from your area that people want to get rid of. It's an awesome way to combat food waste, which contributes hugely to our carbon emissions. Plus, who doesn't like free food? Right?
By Rachel Osborne