Second-hand fashion online
For many of us with a thrifty eye, the closure of charity shops meant the end of hours of entertainment looking for great bargains which are both fashionable and most importantly, good for the planet. However, all is not lost. As just even though we can't physically search for second-hand gems it doesn't mean we can't find them virtually.
Depop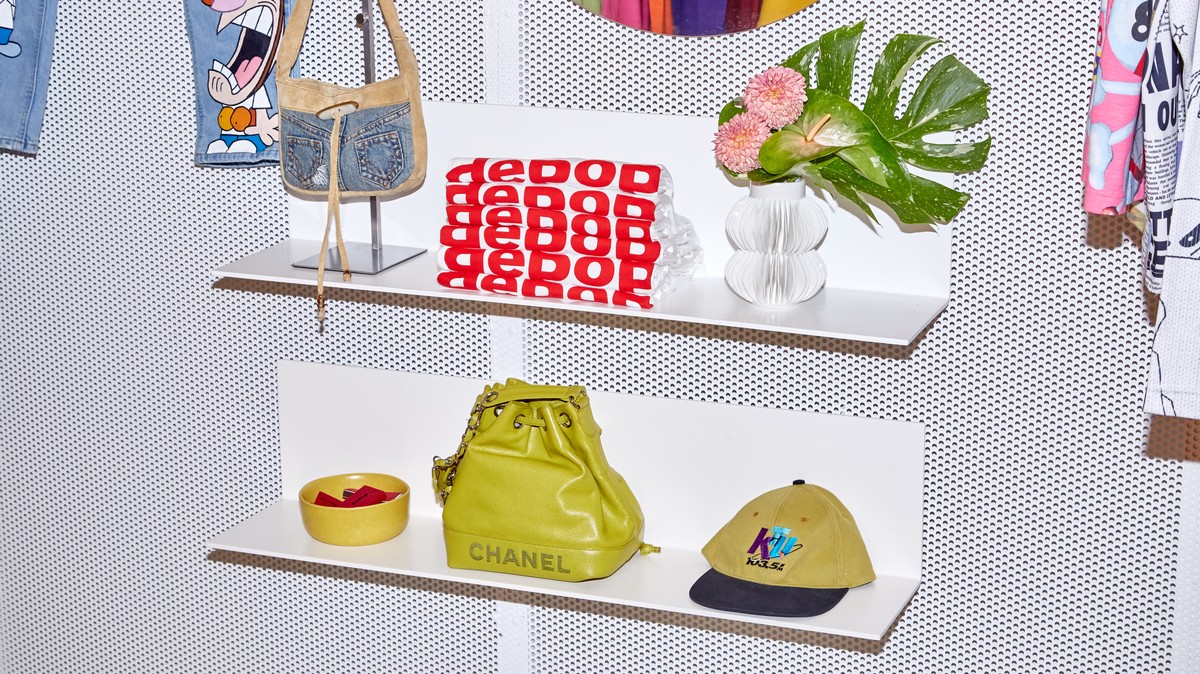 One of the best places to search for second-hand online is on the app, Depop. For those of you who are unfamiliar with Depop, think of it as the biggest online jumble sale ever. It's straightforward to use, and the best part of it is you can find really specific items, need a cosy, blue, Icelandic style wool jumper to get you through the worst of the British winter? No problemo! You can even refine your search down to size, colour, price and condition to make it even easier to find what you're looking for. 
You can also search your favourite brands on Depop which means you get them at a fraction of the price and lose the guilt by getting them second hand if those brands aren't always the most environmentally conscious.
Vinted
It's worth mentioning the little sister of Depop too, Vinted which is very similar but if you're selling clothes there are no seller fees which well...is pretty damn great.
If you're ready to declutter your wardrobe before you go buying that shmexy oversized blazer then this one is for you. Yes, admittedly there is a lot of fast fashion brands on here BUT if you're going to buy from them, you will rest with an easy conscience buying second hand.
eBay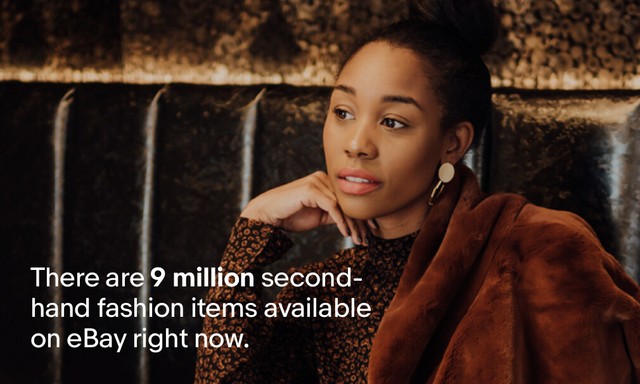 Okay so, eBay is a little old school but that doesn't mean it isn't still going strong. Obviously, you've got to have nerves of steel to go through those last moments of an auction for an item you really want but because it's not as popular it can be a great place to pick up bargains.
Online Charity Shops
Did you know that Oxfam is online? If you missed popping into your local one on the high street then its pretty cool to know there's this virtual option. Their online shop is full of vintage piece all at a good price. We just spotted a Sandro jumpsuit on sale heavily reduced....go go go!
Aside from this, if being able to do that extra bit of good by donating to a charity while buying second-hand clothes is important to you then this might be for you.
No matter where you virtually find your second-hand clothes, we think you're already pretty awesome for mopping up the waste that comes from the fast-fashion tornado and keeping good clothes out of landfill!
Written by Rachel Osborne